21 Savage didn't always look like the super-villain we all know and love.
Back in high school, the British-born rapper had short hair and flea market bling, and he's not afraid to post old-selfies which prove this: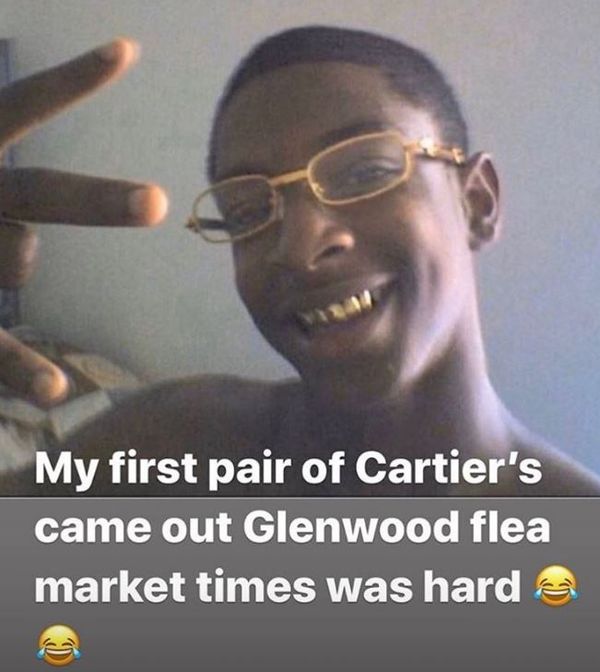 My first pair of Cartier's came out Glenwood flea market times was hard," Savage captioned.
Last year, Savage explained why he's done buying jewelry.
"I stopped wearing jewelry for a couple of reasons. One is because everybody wears jewelry. I outgrew it. I'm getting a little wiser. Another reason is because the richest people I've met in my life, they never have on jewelry. Every time I meet someone who's very, very rich, like wealthy, I've never seen them with jewelry on," he said. "And ever since I've been saving money and not spending it on jewelry, I've been getting way richer."
He'll always have his photographs and memories.
Discuss