Offset has been feeling himself lately.
His self-love turned to corn when he IG captioned a photo in which he wears an oversized, double-breasted, camel-hair overcoat.
"IM SEXY ASS PIECE OF 🍫
BUT U CANT TASTE," Offset typed under the photo against what should have been his better judgement.
Set's wife Cardi gently mocked him for his words. Then 21 Savage came in with some of his trademark savagery.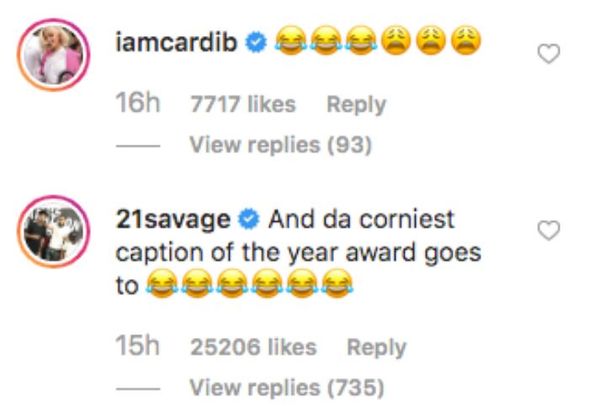 "And da corniest caption of the year award goes to," Savage typed.
A good comeback from 'Set would be reminding 21 about the time Amber Rose had him march around holding an "I'm a hoe too" sign.
Discuss