21 Savage got Twitter a-Tweeting yesterday with this message to all the ladies in the place: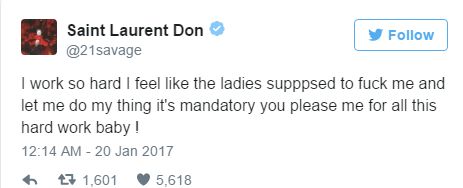 A lot of folks found the Tweet downright rapey, and they flooded Savage's page with criticism.
21 fired back at his critics with Tweets he later took down.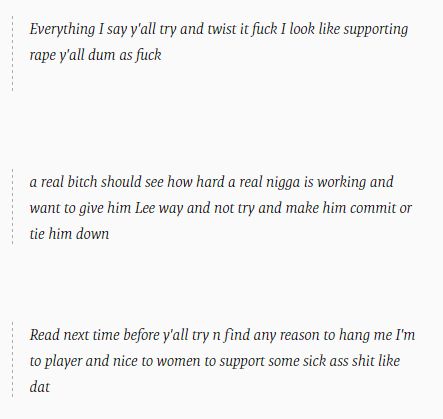 What do you think?
Were Savage's critics twisting his words?
@21savage 21 Cosby

— Ryan (@ryan_nephew) January 20, 2017
Or does 21 have to learn to tone down the savagery on social media?
Discuss