21 Savage likes to tell the culture to do better.

"Atlanta We Have To Do Better Put The F****** Guns Down !!!!!," he typed in response to the rising crime rate in his adopted city.
One of his Twitter followers noticed the hypocrisy in that statement and called out Savage for having a different message in his bars, citing a line from Savage's recent feature on Drake's 'Jimmy Crooks' track.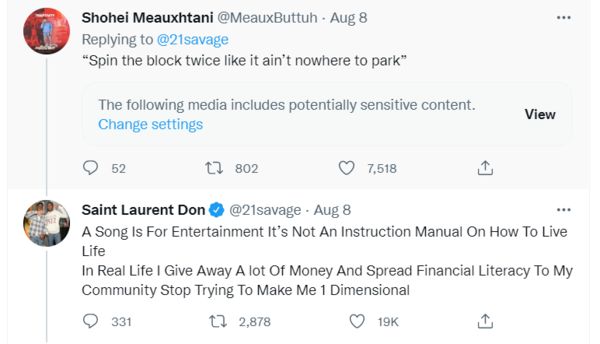 A Song Is For Entertainment It's Not An Instruction Manual On How To Live Life In Real Life I Give Away A lot Of Money And Spread Financial Literacy To My Community Stop Trying To Make Me 1 Dimensional," Savage clapped back.
Entertainment purposes on not, can you be an activist when you are still rapping about banging?
Discuss