King Von's sister Kayla has obviously been feeling down.
21 Savage tried to cheer her up by buying her a fancy new Range Rover and it seems like it worked.
"2021 PAID FA🥺🥺 WITH 21 ROSES 🌹! NOBODY EVA BOUGHT ME ROSES ! I LOVE MY BIG BROTHER🥺🥺🥺 @21savage#REALN***AFRRRRR ❤️❤️❤️ 4L," Kayla captioned photos of her new ride.
21 Savage had promised the late Von he would hold it down for his kin.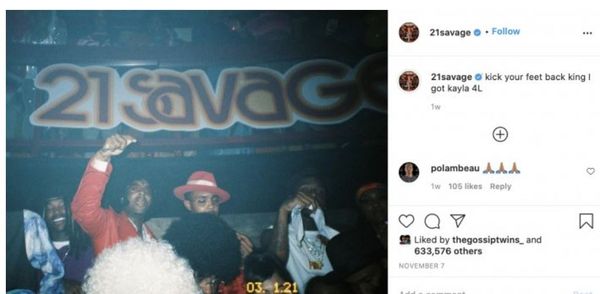 "Kick your feet back king I got kayla [for life]," Savage typed shortly after Von was shot to death in Savage's adopted hometown of Atlanta.
Discuss