Nike takes design back to the basics with their 2015 BHM Collection. Unlike the last couple years, the upcoming collection barely adds any color to the black and white tribal patterns.
The collection consists of 28 items all together; 12 shoes, and 16 apparel and accessory items for both men and women. It also honors six athletes and coaches who have positively impacted sport with their courage and determination: Theotis Beasley, Kevin-Prince Boateng, Jerry Rice, Brianna Rollins, C. Vivian Stringer and John Thompson.
Nike will begin rolling out the collection January 17. The Kyrie Irving 1 and Kobe 9 Elites will drop on January 19th for $130 and $250 respectively, and then the KD7 and Lebron 12s on January 24th for $170 and $220 respectively. Check out the more pics of the BHM Collection below.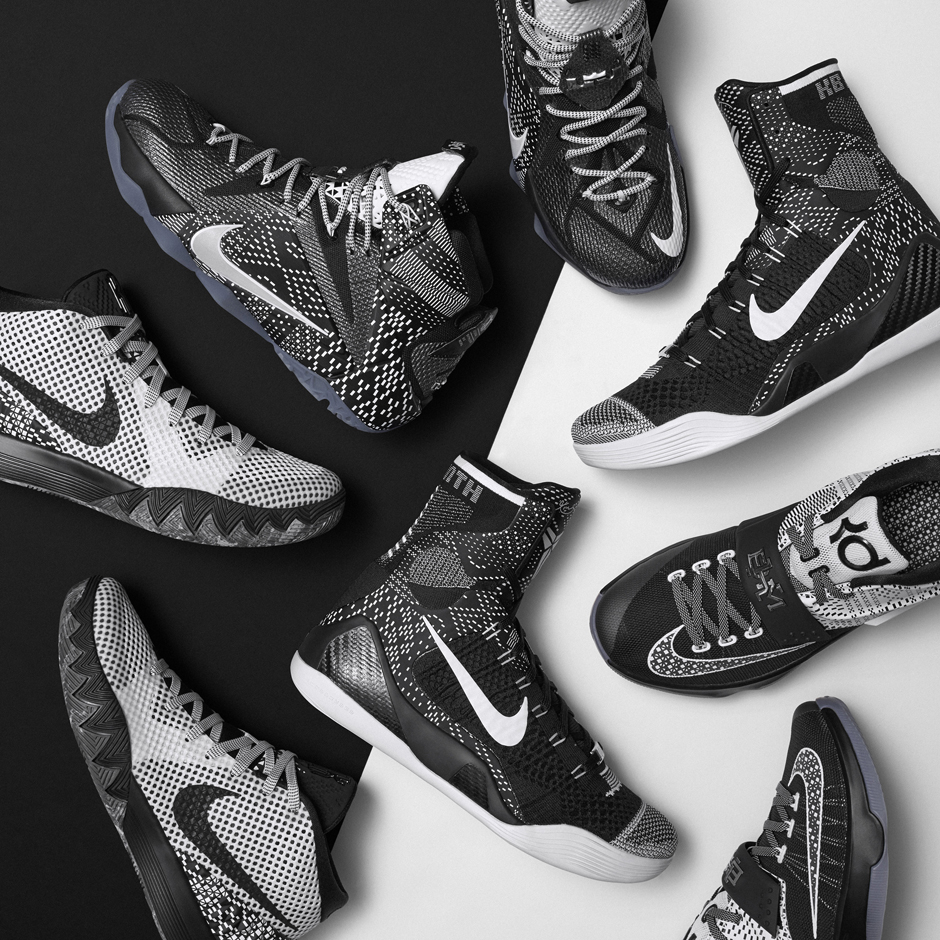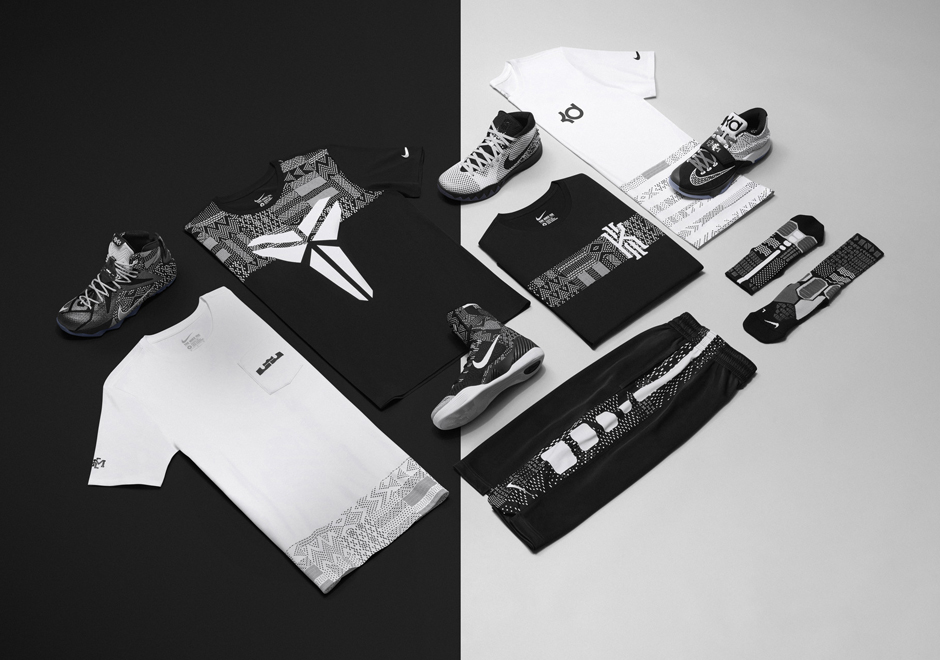 Discuss