Last month, there were reports that Tyga and Kylie Jenner briefly broke up because T-Raww was flirting with a 14-year old online.
In a story OK! magazine ran about the inappropriate flirtation they exposed the 14-year old, model Molly O'Malia, when they did a bad job pixelating her image.
With famous victim's rights attorney Gloria Allred by her side, O'Malia addressed the article this afternoon in a press conference. According to O'Malia, Tyga contacted her, not the other way around as OK! had implied.
She told reporters that she had hoped he was interested in her music, but quickly found out that he wasn't. She then said Tyga requested to FaceTime her three times, but she refused because she didn't feel comfortable.
Later in the press conference Allred pushed back against OK! mag's claim that her client hooked up with the older rap star, and said that the gossip rag painted O'Malia "in a completely false light."
It would seem like Tyga's time as a Kardashian clan member may be coming to a close.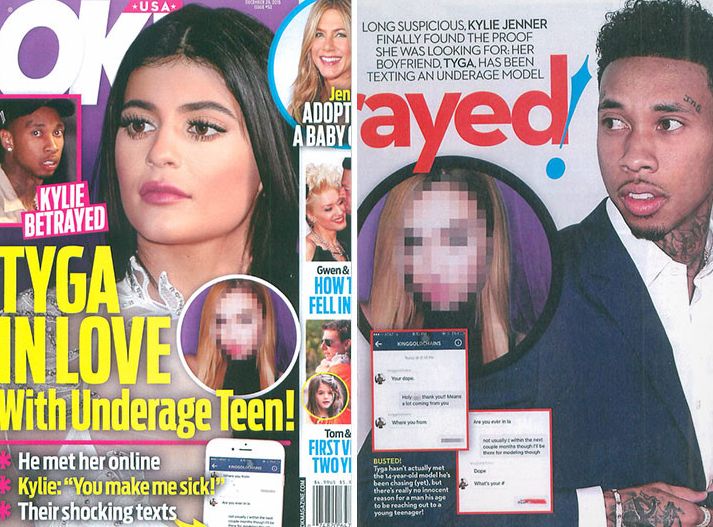 Discuss